Happy Memorial Day! How do you celebrate Memorial Day? There will be many picnics and parades planned across our nation in celebration today. While we enjoy the day, let's stop and consider those who gave their lives in service of our great country. May we truly be thankful for the freedom we have yet today and appreciate those that gave the ultimate sacrifice for us.
When I was in school, the first thing we did each morning was to stand, face the American flag, place our right hands over our hearts and recite the Pledge of Allegiance together. Is that done in schools now? I wonder if children are still being taught the Pledge of Allegiance? Do they know the words to the Star Spangled Banner? I would like to suggest that if these things aren't being taught in schools anymore or if you are home schooling your children, that you take on the responsibility to teach both things to them.
I am saddened by the lack of respect for our great country that I see in some people today. And I am touched and thankful each time I am some place where our national anthem is sung and I see see children and adults that remove their hats, look at the flag and sing the words as best they can. In fact, it brings tears to my eyes every time I hear/sing the Star Spangled Banner. This was made more real to me when our own son was in the Army and he was in harm's way in Iraq…all to protect our country and freedom.
I know our country has a lot of problems and there is much disagreement on how things should be run, but can we lay that aside today and just be grateful to those that have kept our freedom available to us with their very lives.
I appreciated finding this picture which might help you in teaching and explaining the Pledge of Allegiance to your kids.
Here is the first verse to the Star Spangled Banner, which is usually all that is sung: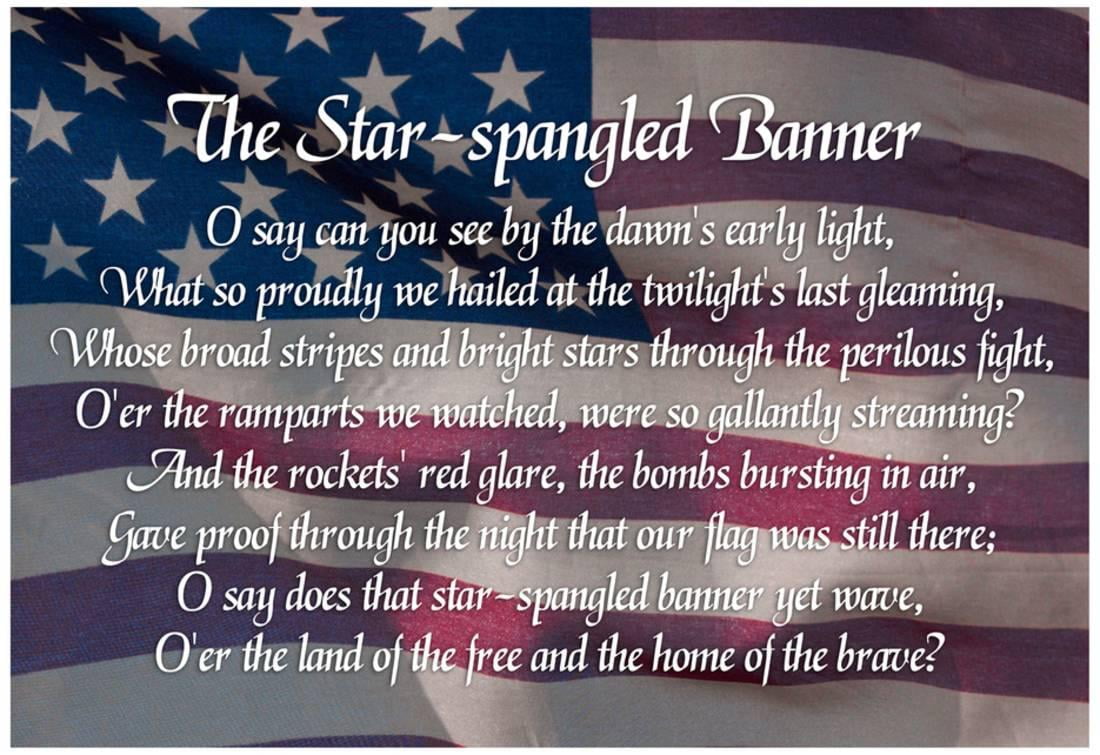 Have a wonderful Memorial Day and may we each continue to love and support our great nation…and love and support each other! 🙂